Happy New Year everyone! 2017 was another record-breaking year for us and we owe that to our faithful and loyal customers. We appreciate all of your support of us doing this crazy job! We're excited about what 2018 is going to bring!
A quick update: This year we'll be tweaking the daily schedule again to allow for more productive time in the latter part of the day, so our new lunch break will be from 1:00PM to 2:00PM EST. If you happen to catch us during that time, please call and leave us a message and we'll get back to you as soon as possible.
Let's Review:
In 2017 we instituted an electronic ticketing system that has been a game-changer as far as our communication and records. Not only has it saved us time but also allowed us to keep extensive and easily accessible records for our customers upon request. If you have need of your repair history at any point from the beginning of 2017, just let us know and we can send you a PDF of anything you need.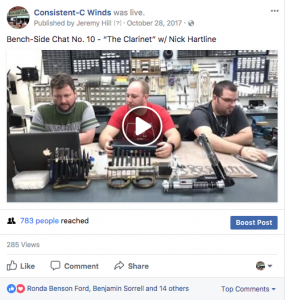 We also started our Bench-Side Chats on Facebook Live to take our followers further into the depths of instrument repair methodology and mechanics. We cover a range of topics from materials to maintenance t0 instrument-specific issues, as well as inviting guests to discuss these things with us. Check them out on Facebook for more info on what we do and why we do it! (Click the picture above.) Bring questions to the sessions, we will answer them live for you!
TRIP TO J.L. SMITH & CO.
In October of 2017 we took a trip to J.L. Smith in Charlotte, NC. Jeff was kind enough to welcome us to his shop and give us a private tour while the doors are normally closed, and suffice it to say it was a very inspirational trip. Some great new approaches and dreams were born out of this trip and we're excited about what's to come because of Jeff's guidance. Thanks Jeff! If you have need of any industry-specific tools, materials, flutes, accessories, or the like, PLEASE go check out JL Smith and show your support for a business that is making life easier for those of us who live in this world.
JL Smith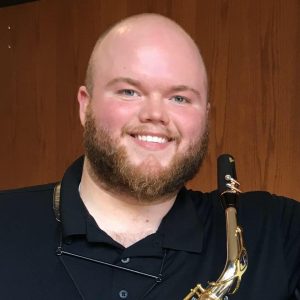 We brought on another full time saxophone technician back in 2016, Alex Singleton. Alex has been apprenticing with Jonathan on a daily basis now for the better part of a year and half now. We are proud of how far Alex has come. He has also taken over our social media and marketing presence, for which we are greatly appreciative. Alex was also awarded Performing Artist status with Selmer Paris, and also recently completed his saxophone performance degree at the University of West Georgia. He will begin teaching saxophone in an adjunct role with Chattanooga State Community College in January of 2018. In July of 2017 Alex also had the opportunity to perform some service work on Dr. Otis Murphy's (Indiana University Jacobs School of Music) saxophone as well. We are very proud to have him be a part of the team!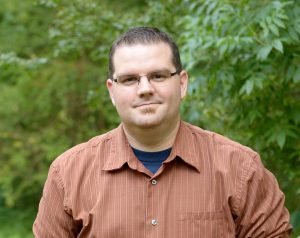 The 2017 year brought a lot of changes in approach to flute work for our manager and lead tech Jeremy Hill. Through a course of events working on a particular flute, Jeremy has connected with some of the best flute technicians in the United States and Canada to continue his education and improve his skills in flute repair. He has also continued to build on his years of experience in small woodwind and brasswind repair. These resources have taken his work here in the shop to the next level, and we look forward to continuing our proven record of the highest quality repairs available. Jeremy also started working with Jeff Smith to begin helping small shops hone their business practices and approaches in order to increase productivity and growth.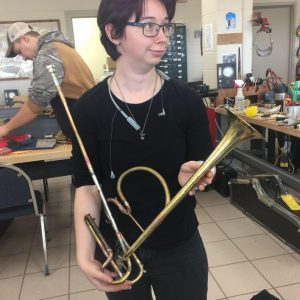 Our apprentice Autumn Headrick also decided to take her skills to the next level and has journeyed off to Western Iowa Tech Community College where she is currently earning her AAS in Band Instrument Repair. We look forward to getting her back into the shop and seeing what she has learned! We are proud of you Autumn!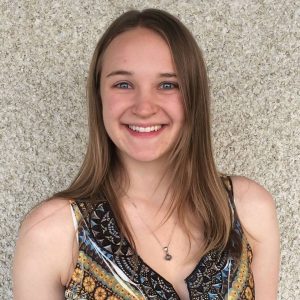 More new faces have popped in around the shop this year. We have welcomed to the fold Maycee Spence, a saxophone performance major from the University of Wyoming at Laramie. She has begun working with us on a part-time basis servicing rental instruments and helping with just about anything else we need. We're very glad to have her here and we look forward to developing her already apparent skills as an instrument technician.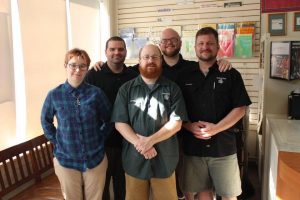 In solemn news we did say goodbye to our long time, red-bearded friend and brass technician Greg Merrill due to time constraints. Greg has been a staple part of the team for years and we were sorry to see him go, however he does still pop in from time and time and the friendship built during those years will last a lifetime. Greg was our shop comedy relief, and although we still feel his absence we are very appreciative for the years of skilled work he offered during his time here. Thank you Greg!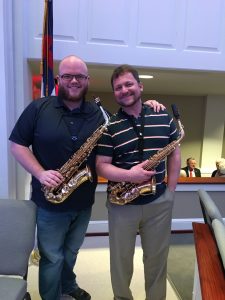 And last but certainly not least our owner Jonathan Cathell has had a very accomplished year. His crowning achievement was being able to work with Dr. Timothy McAllister from the University of Michigan back in May of 2017. Dr. McAllister performed a gig with the Knoxville Symphony, and at his request Alex and Jonathan went up to have a look at his saxophone for a general review. After having a close look, Jonathan was able to remedy some existing issues and perform necessary adjustments customized to Dr. McAllister's preferences. This resulted in what Dr. McAllister said was "the best his axe had ever played." We are very humbled and proud to have been able to help Dr. McAllister in such a meaningful way.
And with that, we want to say how much we appreciate all that you, our customers and supporters, did for us in 2017. 2018 is going to bring a lot of great things and we look forward to the continued growth. Happy New Year everyone, we'll see you around soon!